MY DAD BOUGHT A FAN THAT SPRAYS OUT MIST SUPER COOL AND COMFORTABLE HEH. Happy! He's using it now and pretending that he's filming some sort of hair commercial lol.
-
Be prepared, for this post is practically infested with all sorts of pain-inflicting shoes. :O
I genuinely doubt that I will wear extreme heels (ESPECIALLY THOSE WITH A SHARP POINT OH MY GOD. Called a pump or something?) Super scary. Some looks unstable and just plain painful.
So anyway! Behold!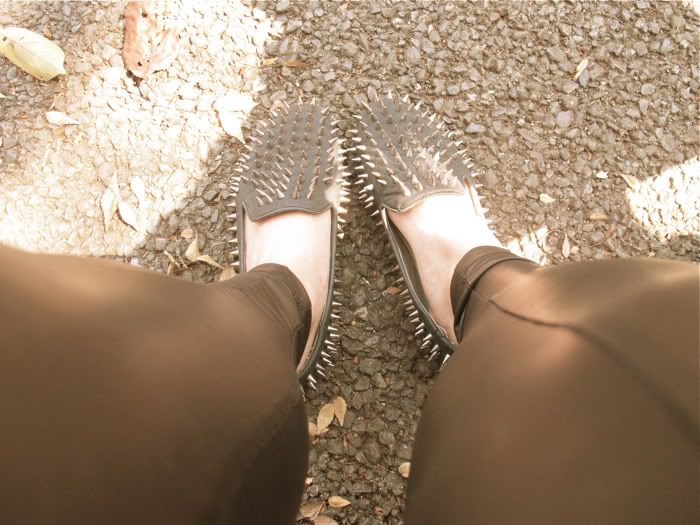 Oh and check this out, love the cage.
Credits: OhSoFickle, FashionToast, Monoxious, Lookbook, TypicalBen
I think it's funny how dressing became a status symbol. In a tropical country like Singapore it doesn't make much sense to wear anything at all. I suppose that sunblock would suffice?
It's funny how dressing evolved to be compulsory. Meh.
So...
I have been blog hopping (and mousehunting and sims socialing and weheartit-ing et cetera) since the end of my PW meeting. I've got CIP tomorrow from 8am till 7.30pm+ at Macritchie reservoir (PRAYS HARD THAT I GET TO TRY THE WATER PATH THINGIE)
Then I'll have a Student Editorial Club meeting on Sunday. Then Monday to Friday would be PW days, plus Tuesday's training and I'm meeting a teacher on Wednesday!
BEE-SEY!